Speakers Showcase
Return to main page to view all speakers.
Maureen Francisco
Specialties: multiculturalism and careers
Home base: Pacific Northwest
Web site: www.MaureenFrancisco.com

Maureen Francisco is the author of It Takes Moxie: Off the Boat, Or Out of School, To Making It Your Way in America. A former TV anchor and reporter throughout the U.S., today Maureen has written for the Huffington Post, RealSelf, Young Upstarts, International Examiner and more. She's made an appearance on Rachael Ray and was featured on Forbes.com in early 2013.
Someone who understands the power of ratings, Maureen even had LASIK eye surgery live on the air, while giving viewers-play-by-play of her experience. Her creativity allowed her to be the first contestant on CBS's Power of 10 and FOX Reality Channel Solitary 3.0, which was the highest rated show for an original program.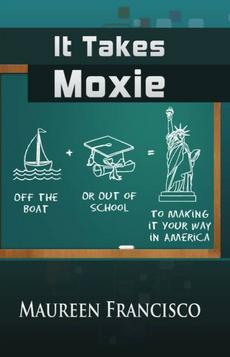 Maureen is often asked to be an emcee, panel member or keynote speaker for various organizations including; the Asian American Journalist Association, Ascend, The National Association of Asian American Professionals, Pacific Northwest Writers Organization, Miss Washington USA, Miss Washington Teen USA, Miss Idaho USA, and Miss Idaho Teen USA. As the co-owner of NW Productions LLC, a media and production company. Maureen is currently the executive producer of her first docuality. She's also the co-president of Ascend. She lives with her husband in the Pacific Northwest and enjoys traveling, working out and is a self-proclaimed food critique. 
Suggested Topics
Video Samples

What People Say About Maureen Francisco